Welcome to Our Practice
Illinois' #1 Non-Surgical Spine Institute
"I have my life back and look forward to doing the things."

Beverly

"After getting the treatment, I noticed the improvement immediately."

Brittney

"I drive an hour and half to see them.....and worth every mile!"

Gene

"I can sit in my favorite chair again and walk without tripping."

Shawna

"I can honestly say that I am 92% better now that I'm done."

Annette

"I had been suffering from low back pain and neck pain for at least 15 years. After completing care, I was 100% pain-free."

Walter O.

"My neck has not felt this good in 5 to 10 years and I have more range of motion."

Ray B.

"The company doctor reevaluated me and agreed I no longer need surgery."

Gerald

"Now I never have spasms and I can live a normal life!"

Melanie H.

"I would not have gotten the results without the dedication and experience of the ProMED team!"

Pedro R.

"Since the beginning of treatment I have felt much better, not only physically but mentally as well."

Diane

"Since completing the program my pain has progressively improved and I am walking longer and golfing again."

John M.

"I am a professional fighter and I developed problems with my back and hip. Doing great!!"

Sammie S.

"After my first visit with Dr. Papadopoulos I noticed a considerable difference and within 3 treatments my dizziness was gone and my back and neck felt much better!"

Nicole

"The treatment was painless and I could still work too! Dr. Papadopoulos is so knowledgeable and one of the best doctors!"

Ersalene
I've tried everything. Can ProMED really help me live pain-free?

Our revolutionary non-surgical treatment has found results where others have not. The technology treats the source of your pain in your spine, activating your disc's natural, biological ability to repair its own cells without surgery, downtime, or side effects.

What results can I expect?

Although no procedure is 100% successful, Dr. Papadopoulos maintains a 95% success rate. Dr. Papadopoulos' goal is to help as many appropriate cases start care while maintaining the highest level of results and reputation.

Am I a good candidate for non-surgical spine treatment?

Before your treatment, Dr. Papadopoulos does a thorough examination and evaluation of you and your MRIs. All patients are seen by Dr. Papadopoulos personally and given ample time to discover exactly what our non-surgical treatment is and why it works. Only good candidates are accepted into care.

Does ProMED accept my insurance?

Our Bolingbrook office accepts most major insurance carriers and PPOs, including BlueCross BlueShield, Aetna, Humana, UnitedHealthcare, and CareCredit. If you have a question about whether your insurance is accepted, give us a call at (630) 426-3270.
INSURANCES ACCEPTED
We'll help you get the care you need
Insurance can be complicated and intimidating. To better prepare for your appointment, always check with your insurance company first to understand your benefits. After that, let us help. Our insurance team is eager to answer your questions about our policies and possibilities for billing and payment.
Basic Tips:
Usual and customary co-pays will apply and will be due when you come in.
Fees for services will be billed to your insurance company.
Accepted Insurance Carriers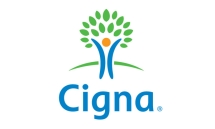 Get Started With a Pain-Free Life
Specializing in a new, cutting edge non-surgical spinal disc treatment

The cost is significantly less than surgery

Get FDA cleared, state of the art treatment

We tailor your treatment based on your health history

We'll address your specific conditions & individual needs