Deep Tissue High Power Laser Therapy in Bolingbrook
Trust ProMED for the Help You Need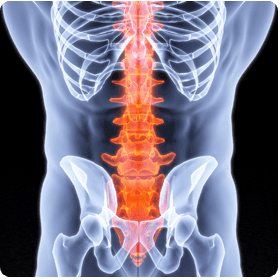 Laser therapy is an FDA cleared modality that reduces inflammation and ultimately results in pain reduction. Laser Therapy is effective in treating acute pain, chronic conditions, and post-op pain.
Laser therapy treatment is safe, painless, and fast. Deep tissue laser therapy treatments in our Bolingbrook office are administered in 5 to 10 minutes. Typically patients see results after just a few sessions. Deep tissue laser therapy utilizes your body's own healing powers by stimulating cellular activity. Despite fast treatment times, laser therapy treatments initiate a healing process that continues to actively reduce inflammation for a considerable period of time after treatment.
Laser therapy helps to decrease inflammation and restore health to cells and joints. It is very effective for conditions like:
Knee pain
Shoulder pain
Hip pain
Carpal tunnel syndrome
Foot pain
Neuropathy ​
Laser Therapy can be used as:
An adjunct to prescription drugs
A substitute for surgery
A pre-surgery treatment
A post-surgery treatment to accelerate healing
A long-term pain relief system
Acute injury treatment
Laser therapy has been adopted as an essential tool for pain relief by athletic trainers in the NFL, MLB, NBA, NHL, FIFA, and Olympic teams.
Why Laser Therapy at ProMED Pain Rehabilitation Institute?
Not all lasers are created the same. As technology advances, so do the results of the newer, higher-powered lasers that we have in our Bolingbrook clinic. We pride ourselves on being on the cutting-edge of the latest and most effective laser therapies available. Our clinic is proud to offer Class IV Deep Tissue High Powered Laser, the strongest and most powerful laser treatment available to date. Even if you have tried laser before, and had mixed results, you might have experienced more antiquated, weaker laser devices for your treatment.
Is Class IV Laser Therapy Painful or Dangerous?
There is no discomfort during treatment, simply a deep, gentle warmth as your body's cells respond to the light. There are no known side effects. It is non-invasive and non-surgical. On patients with tattoos or scars from surgery we are more careful as those area tend to heat up more easily.
Are You A Candidate For Care?
The best way to determine if you are a candidate for treatment is to schedule a consultation with Dr. Papadopoulos at ProMED Pain Rehabilitation Institute. During your evaluation, Dr. Papadopoulos will go over your case, and determine if you are a good candidate for care and from there what your options are.
You can request an evaluation by calling our Bolingbrook pain management office at (630) 426-3270 or schedule online by filling out the online scheduling form.
Patient Testimonials about Laser Therapy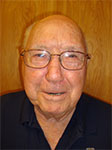 I used to get up several times a night with pain in my hands from arthritis. I went to several different Doctors regarding my hands. None of them found a solution for me. My wife went ... for her back pain and the treatments helped her immensely. While there, I mentioned my hand problems to the Doctor and he said he had something that might help. He recommended Deep Tissue Laser Treatments...The Laser Therapy treatments really helped. After the treatments I am able to sleep all night. The pain is gone. Thank you...for all your help and I would greatly recommend them to anyone.
~ Kenneth K.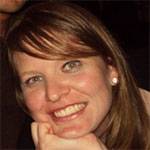 Back in December of last year, I started to experience extreme arm pain, to the point where I could hardly use my arm. I had to stop exercising and other activities I enjoyed. This pain wouldn't go away. I was having monthly massages which only slightly helped the pain. After 7 months of pain, I finally went to a Doctor which ended up doing nothing to help. That is when fate brought me to Dr. Papadopoulos. I tried the Laser Treatments. Three treatments later I am 100% pain-free! Dr. Papadopoulos relieved me of horrible pain I suffered with for a year. I will be back every time I have any sort of pain. They are wonderful!
~ Lynne G.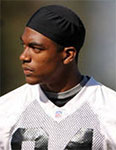 As a professional athlete, it is extremely important that I am treated by the most knowledgeable and experienced doctors and that is definitely what I am getting...The Doctor has done an incredible job treating my knee injury with the...Deep-Tissue Laser and I would be confident recommending...it to anyone.
~ Arman S. (Professional Football Player)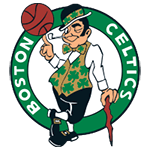 Here's what the Boston Celtics® have to say about Deep Tissue Laser Therapy: "The...laser therapy device has been an invaluable asset to our team. I would like to thank you and LiteCure for helping to keep our players in the game throughout our 2008 Championship season. This laser therapy device will continue to be part of the high level of care our medical staff provides our players."
~ Edward J. Lacerte MEd., PT, SCS, L/ATC, CSC S, Head Athletic Trainer for the Boston Celtics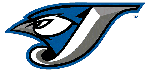 Here's what the Toronto Blue Jays® have to say about Deep Tissue Laser Therapy: "We have been using the laser successfully to treat conditions such as plantar fasciitis, hamstring pulls, and other nagging injuries. All the players love the laser. The treatment times are fast and the results are obvious. Our pitching staff use the laser as part of their normal warm up and rehab treatments. The laser is instrumental in getting players back on the field earlier than expected after severe injury. We have used low level lasers in the past, the big difference...is the faster treatment times and consistent positive outcomes."
~George Poulis, MA, ATC, LAT
Head Athletic Trainer for the Toronto Blue Jays
"Professional sports teams are not restricted by insurance companies. They may use ANY modality or treatment to get their players back on the field or court as quickly as possible. It's significant to me that professional sports teams are using this laser; IT WORKS!! I have confidence that this new treatment is going help relieve pain and improve function for many of our patients."
~Timothy Rohrs, P.T., D.P.T.
Get Started with a Pain-Free Life
Schedule a comprehensive evaluation with our doctor
An advanced option that works where others have failed
We tailor your treatment on your health history
We'll address your specific conditions & individual needs
Dedicated to helping people with their pain